What I'm planting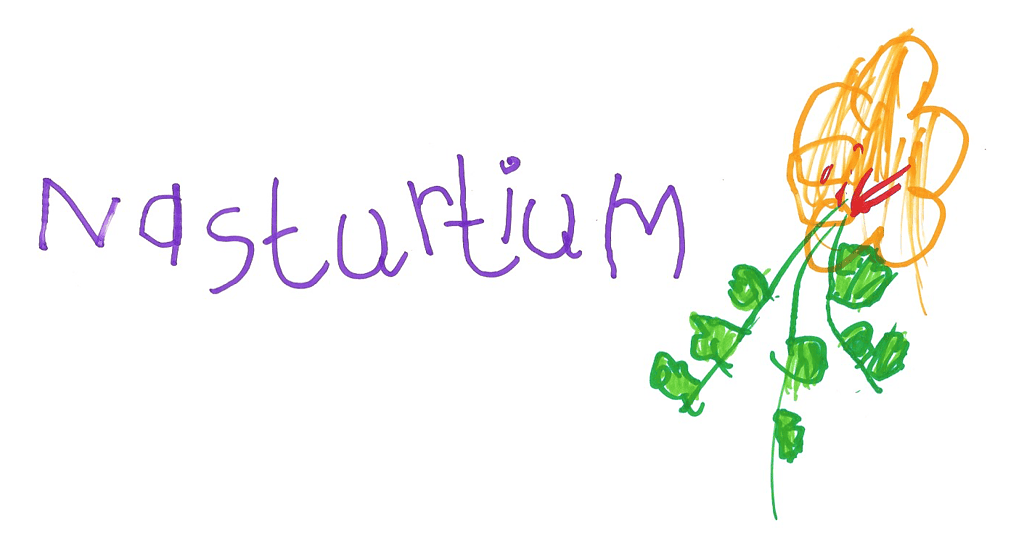 My name is Kitty, I am 6 years old and I love helping my mummy in the garden.
My mummy grows vegetables and lots and lots of flowers. They make us feel happy.
When you grow your own plants you start to look around more and notice nature. When the
spring came this year we were so happy to see things blooming again.
Growing flowers really helps the bees.
Planting in May is easy as the soil has warmed up enough to plant outside into the ground or in a
pot.
I love nasturtiums as they are really colourful and you can eat the leaves and the flowers straight
off the plant. They also make salads and cakes look really pretty. They taste sweet and peppery.
They come in different colours and are easy to grow.
The leaves are hydrophobic which means they repel water. Catch some droplets on their leaves
and you will be very surprised.
They self-seed so they will grow every year without you having to do anything, it's nature's magic!

To plant them all you need to do is poke them into the ground. If it's dry you may want to give
them some water. It's so easy:

We get our seeds from Vital Seeds as they are organic and we know they haven't been treated
with any dangerous pesticides. Here is the link if you want to buy them:
https://vitalseeds.co.uk/product/nastursium-trailing-organic/
Some other flowers that self-seed that you might like trying to plant for you and the bees to enjoy
are:
Calendula
Borage
Camomile