Every month we speak to a small business owner and find out all about their business journey. The business in the spotlight (or is it sunshine?!) this month is the amazing Sunshine and Sloths created by Tanya and Amie.
We are also running an amazing competition to win one of the Sunshine and Sloths Father's Day Self-Care Packages and Sunshine and Sloths featured in our Best Father's Day Gifts roundup too!
What is the name of your business?
Sunshine and Sloths
Love the name! Where did it come from?
Tanya loves sloths so really wanted to include it in the name and Amie wanted a word that made you think of happiness – sunshine! Sunshine and Sloths was born!
Tell us what your business is all about?
At Sunshine and Sloths we sell boxes of happiness. They can be given as gifts or you can even treat yourself if you need some happiness in your life!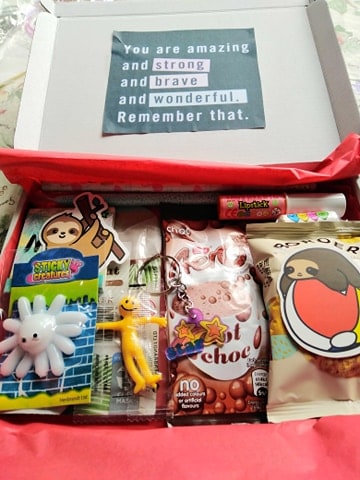 When did you start trading?
March 2021
What made you want to do this as a business?
During the lockdown, so many people were struggling with their mental health and were stuck in their homes. I wanted people to be able to send nice gifts through the post. My own daughter was struggling with her mental health so I hoped creating the boxes would give her something positive to focus on.
What is your unique selling point?
We are happy to adapt the boxes to meet our customer's needs, a favourite colour, a particular theme. We always try out best to accommodate special requests and even cater for dietary needs such as gluten-free, vegan or slimming world friendly.
What is your bestselling item?
The general happiness boxes themed around cheering someone up are our best sellers.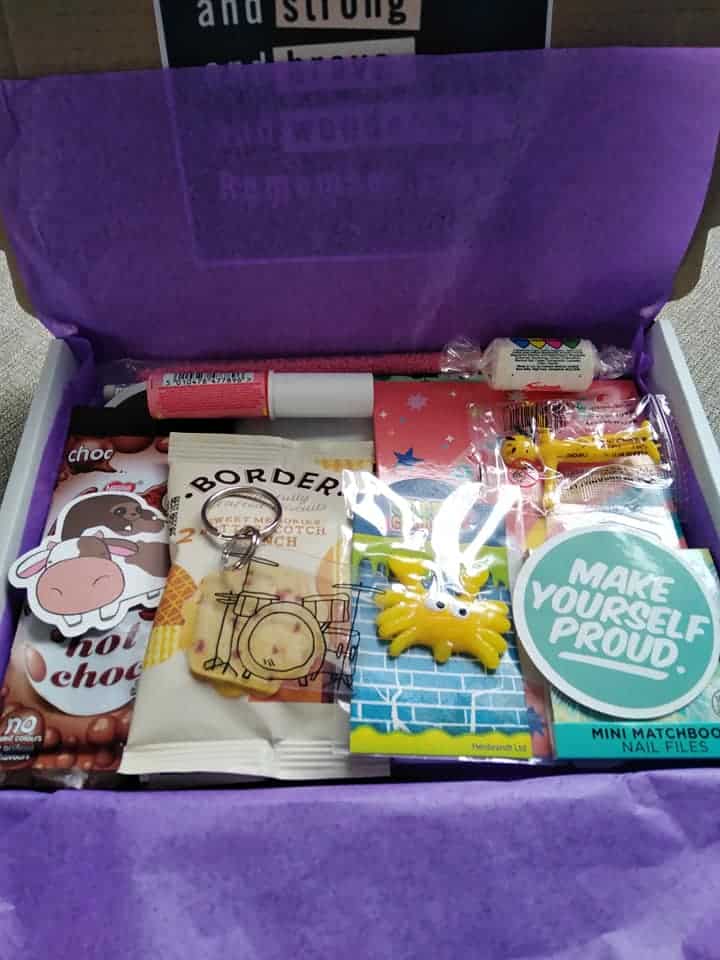 How many hours a week do you spend working for your business?
It varies week to week depending on sales volume but we love that it is flexible and allows us to work around other commitments.
What is the hardest part about owning a small business?
Getting the business noticed and finding reasonably priced items so we can keep the prices low
Do you have any plans for your business?
We are in the process of starting to sell on Etsy. Watch this space!
Where can we buy your lovely boxes?
Currently through Sunshine and Sloths on Facebook or Instagram
Where can we follow you on social media?