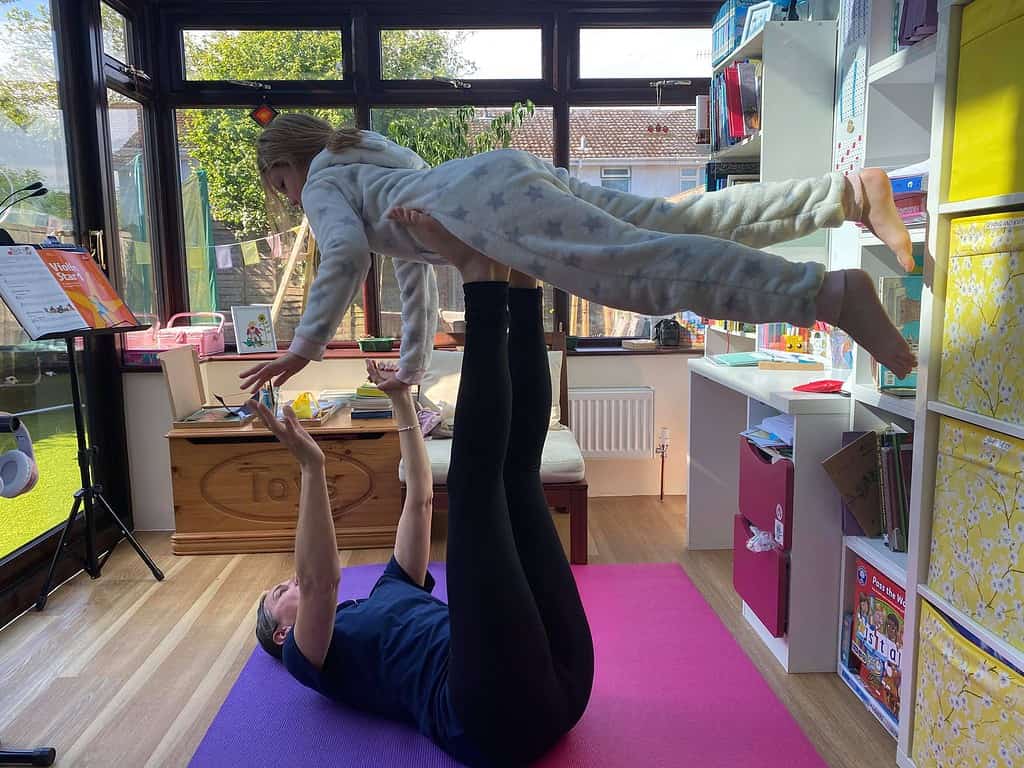 Every month Kat and Bella from Sparkle Yoga will be sharing with us their favourite yoga pose along with instructions for you to follow and try out at home.
This month the Pose of the Month is Flying Pose.
In this video, Kat and Bella take you through a lovely yoga warm-up and cool down with space to include the "Yoga Pose of the Month"
Sparkle Yoga – Adult Vinyasa Yoga Classes and Children's Yoga Classes held in Ringwood, Hampshire, UK. Taken by Kat Grimmett.
Kat has been practising Yoga for around 25 years, initially Hatha Yoga and then moving to Vinyasa Yoga for the last 8 years. She started teaching children's yoga in January 2020. Kat recently qualified to teach Vinyasa Yoga and now teaches a class in Ringwood. The meaning of Yoga and its philosophy is included in the classes, inviting the experience of the union of the mind, body and soul and everything around us.
You can get in touch with Kat at Sparkle Yoga by joining her Facebook group
Namaste